Social Events
Welcome Reception
Sunday evening at the Audimax
Cost: Free
The reception will take place on Sunday night at the Audimax, the iconic auditorium of Ruhr-Universität Bochum. Located in the heart of the university campus, the Audimax provides a stunning backdrop for FPSAC. We look forward to seeing you there!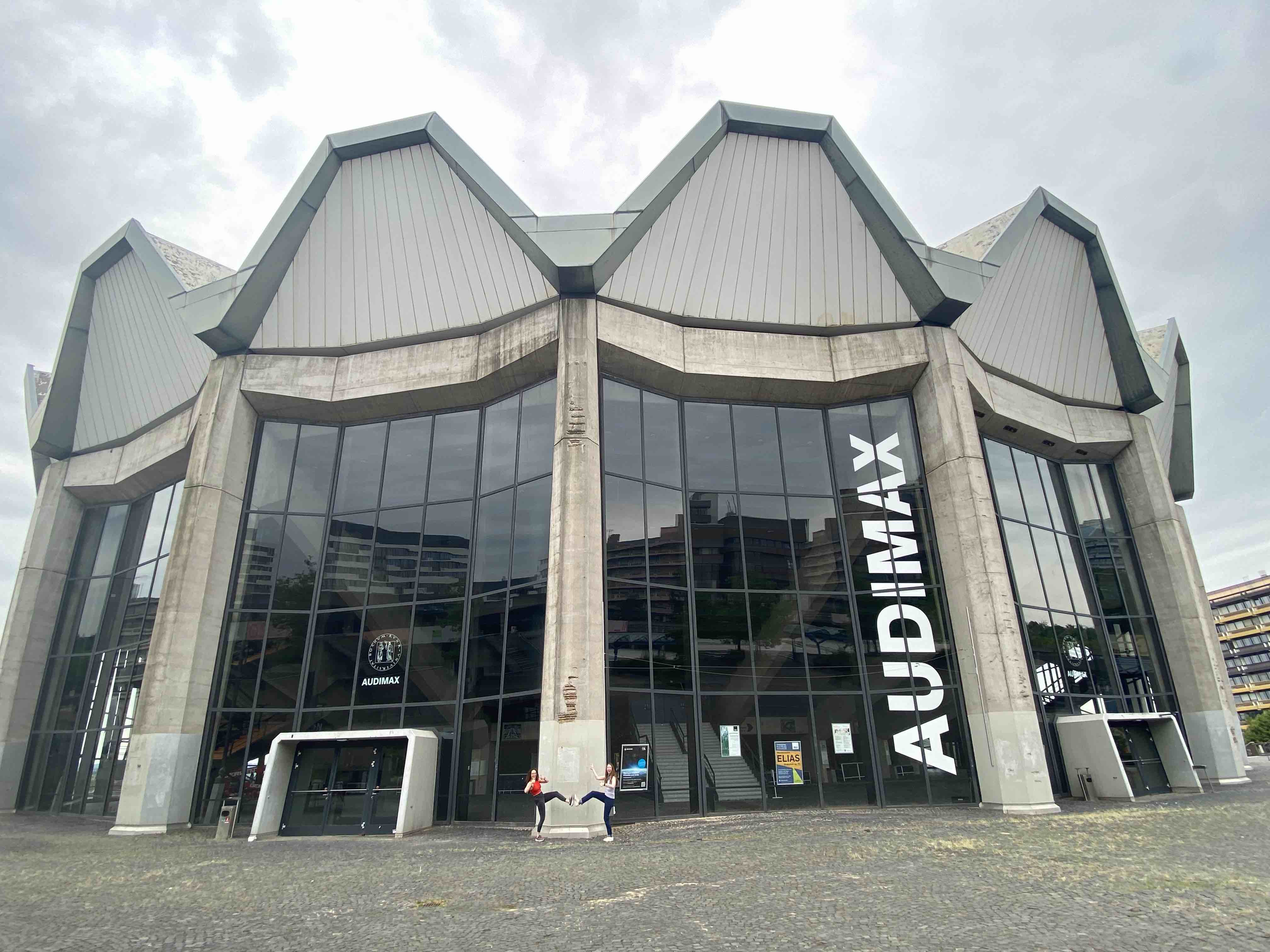 Excursion
Wednesday afternoon
Join our conference excursions to uncover hidden gems in Germany. Choose between Bochum's Botanical Garden or the Mining Museum, or venture to Essen for the Red Dot Design Museum or Zeche Zollverein. Experience unique cultural and natural attractions, away from the typical tourist spots.
Not sure which excursion to do? Take the excursion quiz!
Excursion 1: Bochum
| | Botanical Garden | Bergbau Museum |
| --- | --- | --- |
| Cost | Free | 15€ |
| About | Nestled within the university grounds, the Botanical Garden is a serene haven that serves as a hub for research, education, and public enjoyment. Here, visitors can immerse themselves in the beauty of diverse plant life, discover fascinating botanical wonders, and appreciate the importance of preserving our natural environment. | The Bochum Bergbau Museum is a captivating institution dedicated to preserving and showcasing the material heritage of the mining industry. With its extensive collection, engaging exhibits, and informative displays, the museum offers a fascinating exploration of the historical and cultural significance of mining. |
Excursion 2: Essen
| | Red Dot Design Museum | Zeche Zollverein |
| --- | --- | --- |
| Cost | 15€ | 15€ |
| About | The Red Dot Museum is a dynamic showcase of contemporary product design that sparks inspiration and admiration. With its thoughtfully curated exhibits, visitors can explore a wide range of innovative and aesthetically pleasing creations, gaining insights into the world of design and its impact on our everyday lives. | The Zollverein Coal Mine Industrial Complex in Essen, Germany, is a remarkable UNESCO World Heritage site. With its awe-inspiring coal mines and architectural marvels like Shaft 12, this historic complex offers a captivating window into the growth of heavy industry in Europe. |
Evening Excursion Wednesday at 17:30, Stranddeck am Kemnadersee

Cost: Free to enter, but drinks and food are self-paid

Join us on Wednesday evening, at

Stranddeck

—a beach-themed bar by the scenic Kemnader See. Enjoy the lakeside charm, refreshing beverages, and engaging conversations with fellow conference participants. We look forward to seeing you there! (Note: entry to the bar is free but you'll pay for drinks, food, and beach volleyball on your own!)

Banquet Thursday evening at the Mensa (on Campus)

Cost: 30€ (student price: 15€) Get ready to experience an enchanting evening at the Conference Banquet, set against the backdrop of a scenic valley in beautiful Bochum. Join us in a relaxed and inviting atmosphere as we indulge in delectable cuisine and soak in the natural beauty that surrounds us. Take this opportunity to connect with fellow conference participants, share stories, and create lasting memories. We can't wait to have you join us for this unforgettable banquet overlooking the picturesque valley.